We've all been there.
You purchase a vacuum from a trustworthy brand. It works really well for a while. Then things start to break down....your vacuum loses suction....a belt breaks. The handle breaks. Your upright doesn't stand up.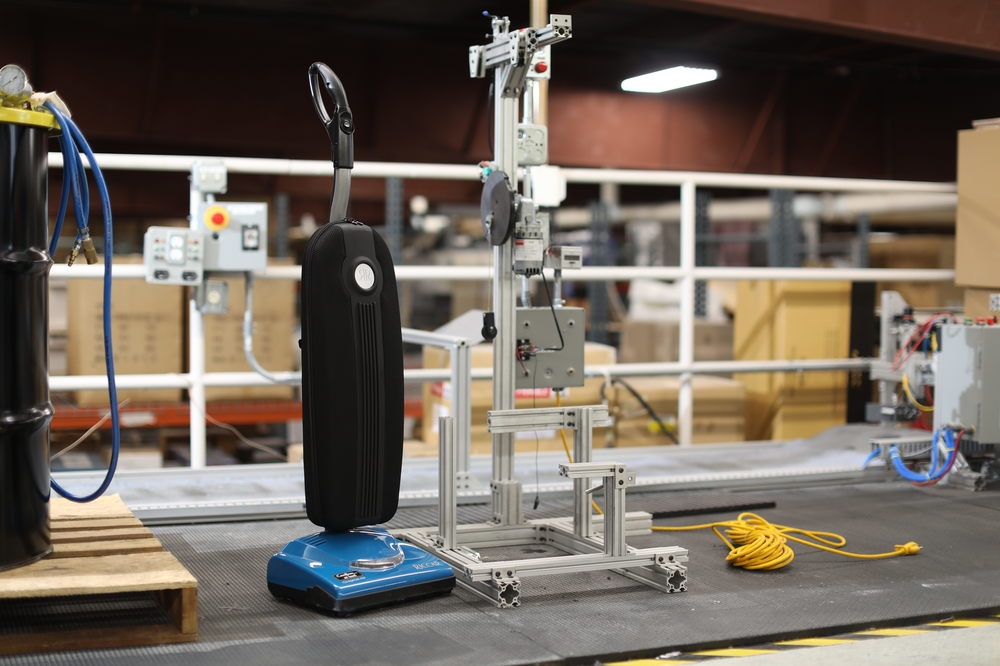 That's because most vacuums sold today are designed to wear out in 1 to 2 years. If you get more life than that, you're doing better than most. Here are a few examples of why this happens:
Motors have a life span between 50 to 100 hours.
Housing components are held together with inexpensive plastic "snap fits" because it's faster to assemble and keeps costs low.
Design is focused on minimally acceptable cleaning performance, which is often a direct result of the overall unit cost to product.
Time-proven structural materials, like steel, stainless steel, and quality seal materials are often replaced with an all-plastic construction.
Clearly, these characters aren't designed to hold up to your high standard of clean, and Riccar believes you deserve better, especially during a time when eliminating allergens and microscopic bacteria are at the forefront of many people's concerns.
"People spend a lot of money on their floors. But they don't always think about protecting their investment," said Doug Blocker, a Tacony senior engineer with 25 years of experience in inventive product design. "Some people are willing to spend $2,500 for a refrigerator to protect a couple hundred dollars of groceries for their family, but they only spend a couple hundred dollars to protect up to $25,000 for their flooring investment in carpets and solid surfaces."
"Think of Riccar vacuums as an insurance policy to protect the health of your family and the quality of your home. It's not just durability and convenience features that make the difference - it's about the components that protect floors from damage and take the guesswork out of operating a machine that's cricitcal to maintaining home health."
Put simply, designing and producing quality vacuums are a part of Riccar's DNA. Our customers are with us for the long haul, because, well, they have to be - they've been using our vacuums for 20-plus years.
Engineering is Key
Pushing and pulling with constant resistance. Tightly maneuvering around furniture and walls.
Does this sound familiar? While pressure, torque, and repetition can take their toll on vacuums, this doesn't have to be the case. Think of your vacuum as like any other tool – while it always requires some labor on your part to operate the tool, Riccar engineers have worked tirelessly to design a vacuum that does the heavy lifting for you.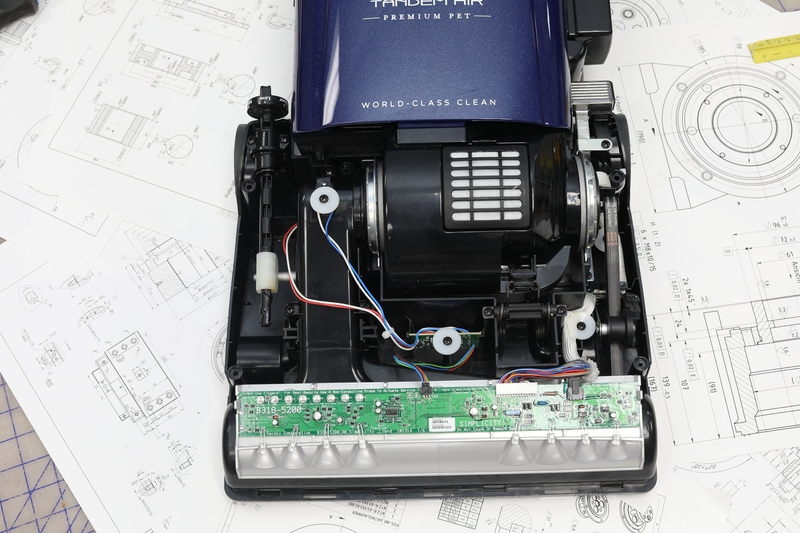 We built our vacuums to endure the repetitive motion – the drops, slams, pressure, and torque – and keep on performing at an optimal level. You won't find any snap fits and cheap plastics with our products. Instead, our vacuums are engineered with time-proven structural materials, such as steel axles, stainless steel baseplates, and durable seals that are designed to take a beating and keep going. While our internal structures are built to take a beating, we also understand that cleaning requires a soft touch. Each vacuum is engineered with a round edge and soft materials that make up the rotating brush to protect your furniture and other valuables.
In the rare case that a part breaks (because we do understand that some of you operate with Hulk-like strength and efficiency), our vacuums are engineered to be easily fixed.
What Makes Riccar Vacuums Last Longer?
Riccar engineers don't rest on their laurels. No matter how well engineered a vacuum is, they constantly evaluate materials, design updates, and performance on ever-changing floor types. We test our products using highly customized testing fixtures. It takes a special fixture to abuse the industries more durable vacuums – that's why we engineered our vacuums to push back.
Here is just a snapshot of Riccar's rigorous specifications:
Motors tested to 1,500 hours on a carpeted treadmill. We assume you'll spend an average of 3 hours a week vacuuming over 10 years.
Stainless steel axles engineered and fabricated with high-grade metal in the 10-Series, 25-Series and Tandem Air uprights.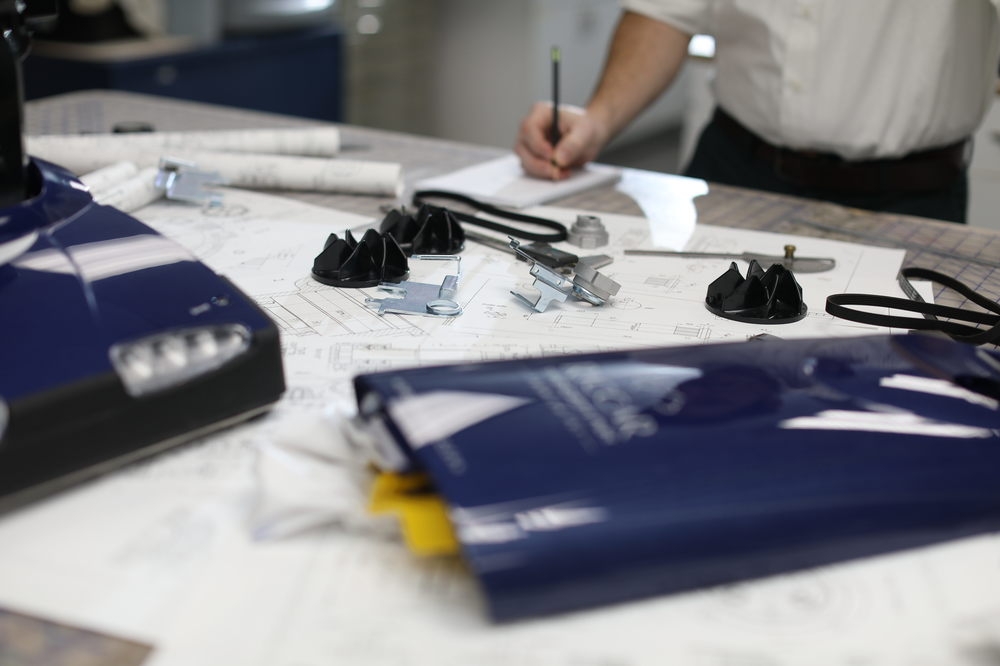 Space-age polymer plastics, which are lighter and engineered for strength and better flexibility.
Fasteners used instead of snap-fits, which break and can't be repaired.
Deluxe Touch handles and direct air motor fans that use automotive grade PC/PBT thermoplastic - the same ones used for car bumpers. The high-grade material won't break when you vacuum pennies and small rocks.
Casted stamp steel pivots reduce squeaking or premature wear.
Metal brushrolls with replaceable brushstrips, which are durable and customizable. When brushstrips wear out, or when you replace carpet in your home, you can replace the brushstrips without having to replace the entire brushroll. Riccar brushes are stiffer and better for cleaning deep down grit in carpet. Crimped brushes flex and bend more easily so they're gentler on low pile carpet and bare floors.
The Riccar Difference
By now you've come to the conclusion that you're going to have a Riccar vacuum for a long time, so it's important to choose the right one.
While vacuums sold through mass merchants rely on a huge volume of business, Riccar does not. Riccar is only available through independent retailers who specialize in floor types and cleaning machines. Your local Riccar retailer will help you find the right vacuum for your needs today and will educate you on the customization options to match your flooring needs as they change over time.