Two words that inspire hope, curiosity, spontaneity.
Maybe it was instilled by our parents driving the family to a summer vacation spot. Maybe it was the college spring break trips, or maybe it was a change of life and the realization that we're free to go where we want, when we want and for as long as we want. Whatever the case, there's something magical about loading up the car and getting away.
Essential to the road trip is cleaning up the inevitable mess. Whether it's shards of gas station receipts, food crumbs, pet hair from your four-legged travel companion or the grass, sand and dirt you track inside the car, a good car vacuum erases the evidence of a solid road trip. That's not all bad.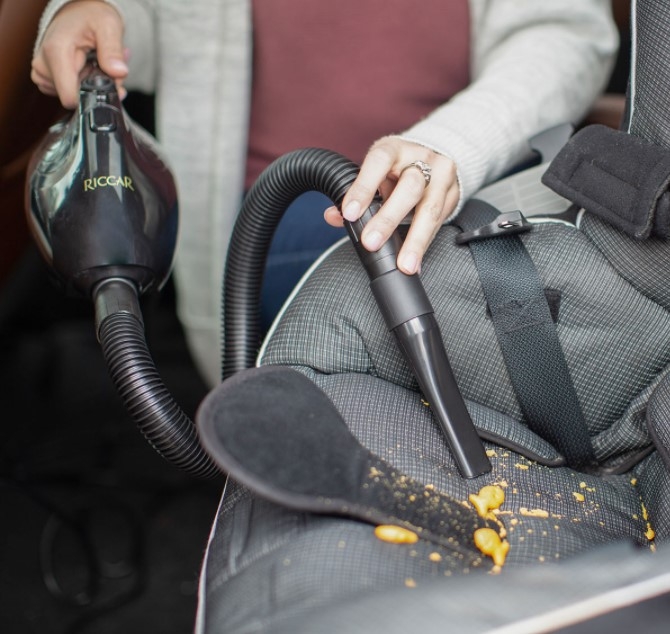 No matter which road you travel, a little cleanup along the way can be helpful and calming. Riccar's smallest vacuum - the one that takes up the least spce in the trunk - is the Gem. At three pounds, it's a tiny powerhouse of a vacuum with a multitude of tools and configurations for cleaning all the awkward angles and crevices. When it fills, it's quick and easy to empty by releasing the dust cup, emptying it, tapping out the filter and reattaching the dust cup. There's no brush to get tangled with pet hair and no bags to replace. The Gem has a simple design and is made to clean small messes with no roadmap required.