Technically Speaking
Riccar identified the two best performance vacuum technologies. Direct Air technology provides superior carpet cleaning and Clean Air technology delivers advanced filtration and exceptional cleaning with tools. Our engineers brilliantly combined these two technologies to create our exclusive, hybrid, advanced technology. We call it Tandem Air. You'll simply call it genius.
How Tandem Air Works
Most vacuums have either a clean air motor or a direct air motor. Each motor and type of technology has its strengths. Clean air tech sucks thair through the filter, bringing dirt along with it. It's great for advance filtration and for cleaning with attachments.
Direct air tech agitates carpet fibers, releasing dirt particles. It's well suited for carpet cleaning.
Tandem Air vacuums have both types of technology, and they work together to pull deep-down dirt up and into the bag, where it's trapped in multiple layers of HEPA media filtration. And you won't suffer tool suction for this advanced level of cleaning. The result is a clean you've never seen.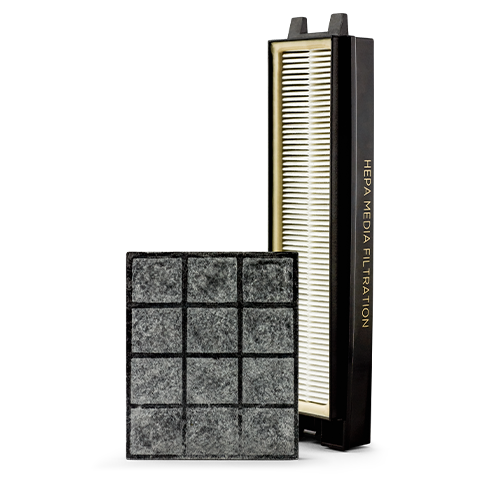 HEPA Filtration
High Efficiency Particulate Air… sounds important, right? Well it is. Commonly known as HEPA, this type of filtration system captures 99.99% of the particles in the air so you don't have to breathe them.
This is how so many Riccar vacuums have earned the Seal of Approval from the Carpet and Rug Institute.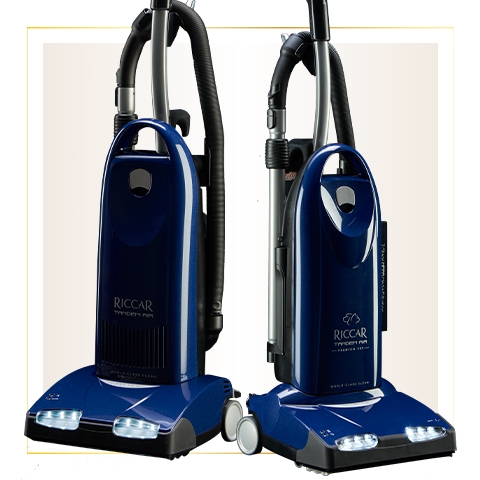 Let Us Show Off
You'll find the revolutionary and exclusive Tandem Air technology in the Riccar Radiance and Brilliane uprights and in select models of the Prima canister vacuum. Ask for a Tandem Air demonstration. You'll quickly see why eveyr other vacuum with either a clean air motor or a direct air motor is no match for both motor systems in one machine.