The Clean Air R25 Series is unparalelled in its features and cleaning power.
The R25 Clean Air Upright vacuum boasts several wonderful features in a sleek design that will you will love using. These features include an ergonomic handle that's molded over the tube; quickly accessible long stretch hose; long 35-foot cord; top-loading bag that self seals; multiple levels of filtration; and the unqiue lay-flat ability.
The R25 Clean Air line is available in 3 models: the Standard, the Deluxe & the Premium. Each step up gives additional features that enhance your cleaning experience.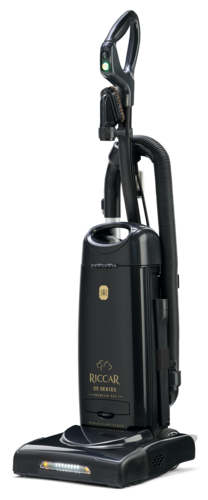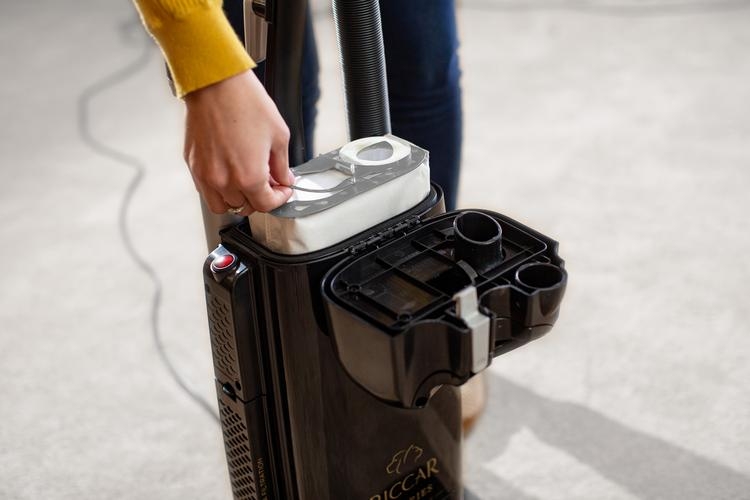 Top-loading bag keeps dirt inside and is very easy to change.
Lays flat to get under furniture and other low-clearance places.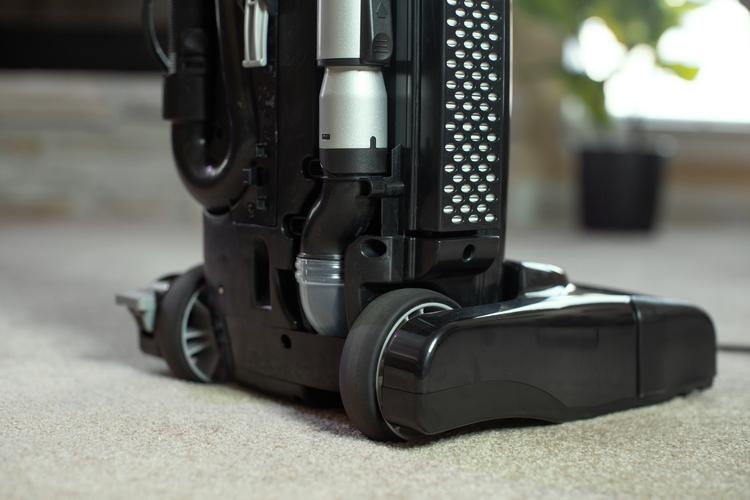 Large rubber wheels are safe for all floor types.
Compare the Models
We've put together a helpful chart to show you what features each model has, so you can pick out the right R25 for your living space.