Craving a clean home? You're not alone. When improving indoor air quality and deep cleaning carpet is essential, look for high performing, thoughtfully designed, crafted and tested HEPA media vacuums supported by a community of independent retailers. Look for a Riccar vacuum.
VACUUM TECHNOLOGY
Riccar vacuums feature proven technology that improves indoor air quality and deep cleans your carpet in ways others can't. Riccar vacuums are designed and engineered for high performance and long wear. Most use HEPA media filtration and/or self-sealing HEPA media bags to capture and retain particles at 99.97% efficiency at 0.3 microns. That's how so many Riccar vacuums have earned the Seal of Approval from the Carpet and Rug Institute.
Tandem Air Technology
Most vacuums have either a clean air or a direct air motor. Clean air technology sucks the air through the filter, bringing dirt along with it. Direct air technology agitates carpet fibers, releasing dirt particles. Tandem Air vacuums have both types of technology that work together - in tandem - to pull up deep-down dirt and lift it up and into the bag.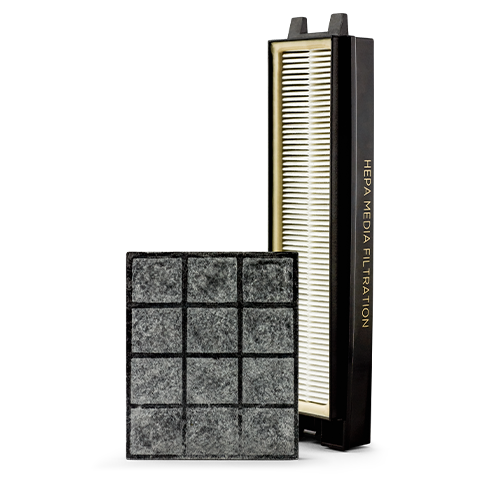 HEPA Filtration
High Efficiency Particulate Air… sounds important, right? Well it is. Commonly known as HEPA, this type of filtration system captures 99.97% of the particles in the air so you don't have to breathe them.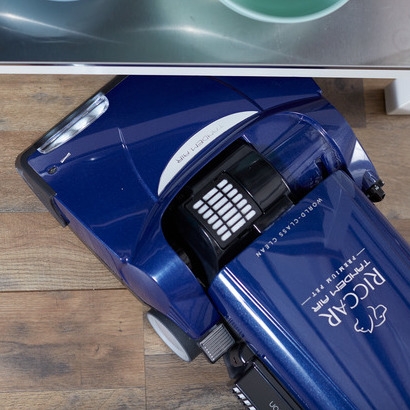 Versatility
Our vacuums are equipped with features and capabilities for cleaning anywhere and everywhere. We have canisters and uprights, vacuums with tools, multi-floor vacuums, long cords, and headlights. Whatever your need, we have a vacuum that can meet it.