Why Riccar Vacuums?
We are driven by one passion: making world-class vacuums. Every product is designed and engineered with the goal of creating machines that truly last, all while keeping the healthiest home possible.
TECHNICALLY SPEAKING
Riccar identified the two best performance vacuum technologies. Direct Air technology provides superior carpet cleaning and Clean Air technology delivers advanced filtration and exceptional cleaning with tools. Our engineers brilliantly combined these two technologies to create our exclusive hybrid, advanced technology. We call it Tandem Air. You'll simply call it genius.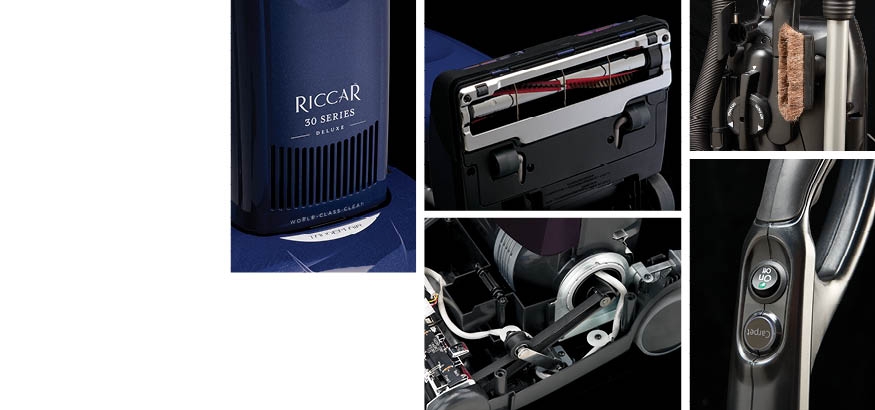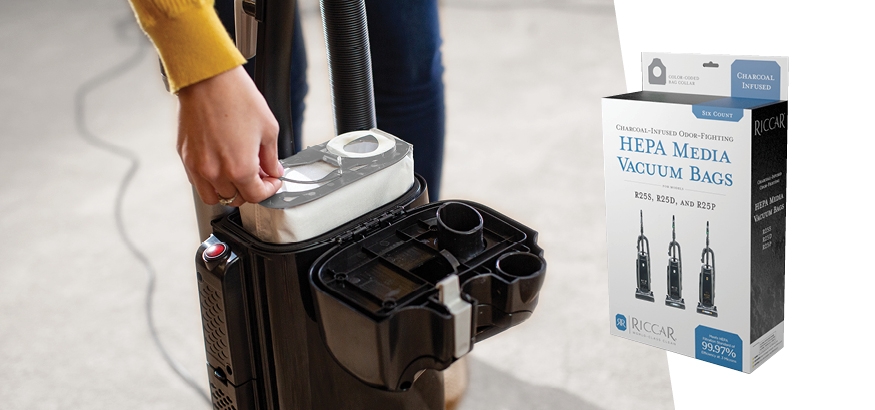 TO YOUR HEALTH
Keeping particles, odors and harmful gases in check is essential. Riccar HEPA vacuums meet the HEPA filtration standard of 99.97% efficiency at .3 microns. Particles such as pollen, bacteria, pet dander, household dust, and mold are captured. In addition, we use charcoal and self-sealing bags to trap and greatly reduce odors and harmful VOCs (volatile organic compounds). The more you use your Riccar vacuum, the cleaner your indoor air and the healthier your home. Here's to your health!
No matter the mess, there's a Riccar to the rescue
Regardless of the size of your home or the size of the mess, Riccar has the right power and equipment to clean it up. Choose the vacuum that's right for you.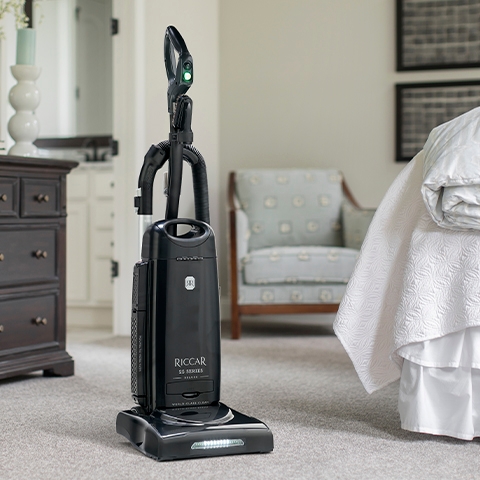 Need extras? We've got you covered.